Premium Acoustic Slat Wall Panels
12 luxurious stained wood finishes.
Explore PANELUX 🇨🇦
Install in minutes for a lifetime of sound dampening and beauty. Try before you buy to find the best style for your space. Shop Oak, Walnut and Willow wall slat panels.
Calgary, Canada owned and operated. NOW SHIPPING!
Try Before You Buy
Select between 4 and 12 samples of PANELUX for $5.00 each. Delivered direct to your door for free.
Acoustic Slat Wall Panel (SAMPLE PACK)
Design That Inspires Awe
Elevate Your Space with Our Stylish Acoustic Solutions.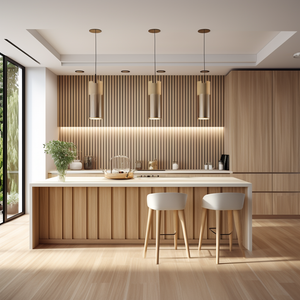 Your Dream Space, Redefined
Create the Perfect Ambiance with Our Acoustic Slat Wall Panels
Sleek. Chic. Serene
Redesign Your Space with Our Modern Acoustic Panels
Have Questions About PANELUX?
We would love to talk to you about how you can use PANELUX in home and commercial applications.
Give our experts a call: 403-754-4332
Send us an email customercare@parkerandrome.ca
Visit our Calgary showroom. Click HERE for directions